It is Easter this weekend, the honouring of Christ's death and resurrection.
Harvest and Release
Easter always falls in Autumn here in NZ, which is a time of harvest and release. The plants start to hibernate and retrench in preparation for the winter. Our poplars seem to have dropped at least half of their leaves in the last week with the cold southerly heralding the seasonal change.
Autumn prepares us for the winter. We harvest the fruits of our labour, to tide us over through the darkness until the hope and promise of spring arrives.
What are you harvesting? What have you brought to fruition or life over the last year?
And what is asking to be let go?
Rebirth and transformation
To be reborn, we need to let go of what has been.
What needs to be let go of in your life so that you can be reborn?
What is calling to be released like the leaves on the trees, so the seeds of new life can be nourished?
Is there a deep transformation that your soul is calling for?
Maybe there are some beliefs or patterns that you want to release so you can give life to your dreams?
What do you wish to give birth to? Allow the lead up to the Full Moon on Sunday to shine light on not only that which needs to be released, but also the promise of possibilities. What dreams might lie beneath the dead wood?
A time of miracles
Easter is a time of hope, a time of regenesis and transformation.
What possibilities and miracles will you open yourself to?
Transformation Support
Looking for support in your journey of transformation? Or the releasing of longstanding patterns or programmes, or maybe the realising your dreams?
The 9 wk Estoeric Hypnotherapy programme I offer does all this and more. I'd love to support you through your own transformation. Unsure if this is for you? Hear what clients are saying below.
With much love as we release, regenerate and transform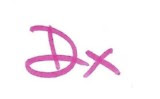 Oh, and if you want support working with the Energy of the Full Moon on Sunday this weekend, you can download my Full Moon Ceremony here.